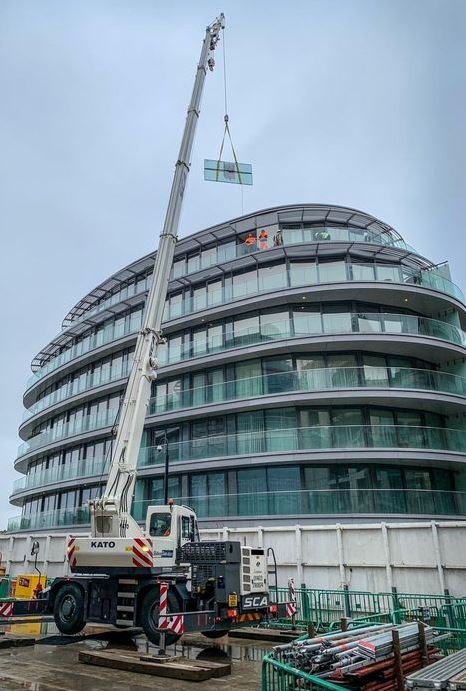 UK rental company Southern Crane & Access has taken delivery of a 20 tonne Kato CR-200Rf city type All Terrain crane.
The CR-200Rf features a 28 metre, six section boom with a 5.8 metre telescopic jib. The crane, the first Kato in the company's fleet, was delivered by Kato's European distributor Rivertek Services.
Director Kelvin Prince said: "We have been pleased to receive our first Kato and as with all our cranes, utilisation to date has been at a very high percentage. We see many advantages to this crane and since we have received the machine we have taken on work where the searcher hook, for example, was essential."
Rivertek Services managing director Colin Cleary added: "This is our first deal with Southern Cranes & Access and we are delighted to introduce the Kato brand into their fleet. We are sure that this Kato will open up more potential for Southern Cranes & Access' in areas where features searcher hook, its compact physical size and low weight may be key features. We look forward to supporting Kelvin and the team at Southern Cranes in the future."
Established in 1997, family run Southern Cranes & Access is headquartered in Horsham, West Sussex. It runs a fleet of All Terrain cranes up to 450 tonnes, as well as mobile self erecting tower cranes and a fleet of scissor lifts, boom lifts and telehandlers from six locations.