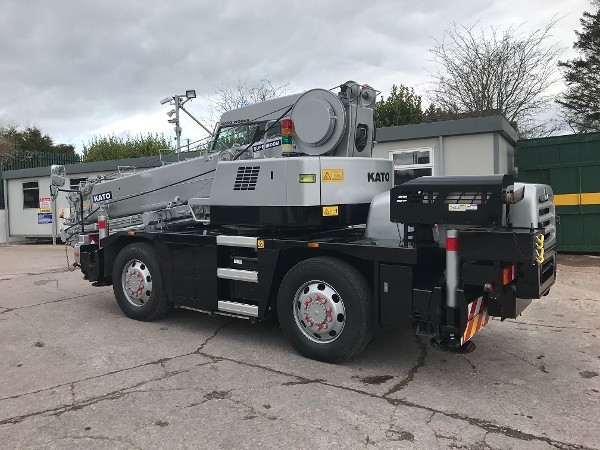 Jersey, UK Channel Islands, based company Keda Structures has taken delivery of a 13 tonne Kato CR-130Rf city type All Terrain crane, the company's second Kato city crane.
The CR-130Rf features a 24 metre, six section boom with a two stage, 3.6 to 5.5 metre hydraulic luffing jib. The new crane was sold and delivered by Kato's European distributor Rivertek Services, and is the second Kato in the company's fleet.

Kato CR-130Rf
Managing director Keith Wright said: "We are delighted to purchase this 13 tonne Kato city crane from Rivertek. The long main boom, hydraulic fly jib and short tail swing radius of the crane are important features for us here in Jersey. This order follows the purchase of a larger Kato city crane from Rivertek last year which we are very satisfied with. The reliability of the Kato cranes combined with other advantages like low axle weights is an important factor with us."
Rivertek operations manager Ivan Bolster added: "We are delighted to receive this second order from Keda Structures. Since our first Kato went into service with Keda last year it has been continuously busy and has performed extremely well."
Established in 2009, Keda primarily operates in the fields of steel fabrication and cladding, but also runs a crane rental fleet that includes four cranes, two Katos and two Kobelcos.