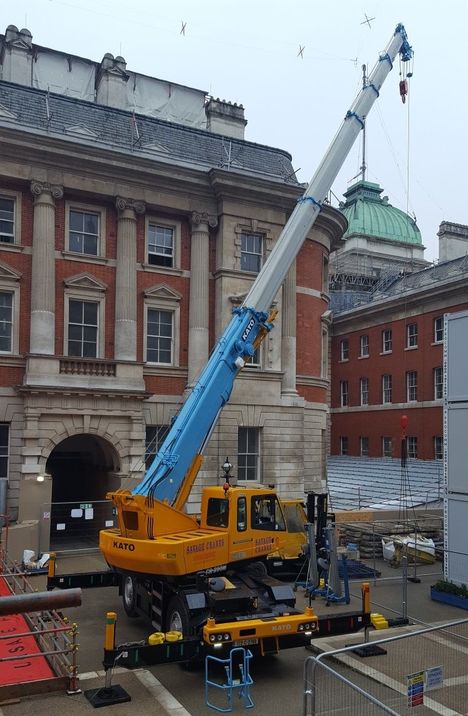 UK rental company Savage Cranes has taken delivery of a 20 tonne Kato CR-200Ri city type All Terrain crane.

Replacing a Kobelco city type crane, the new CR-200Ri features a 28 metre main boom, topped by a four to 5.8 metre telescopic jib, along with outrigger length sensors with multiple set up options, and a new colour touch screen for the safe load indicator. The crane was purchased through Kato's European distributor Rivertek Services.

Managing director Dave Savage said: "We are delighted to add a new Kato crane to our fleet and so far we are very impressed with our new CR-200Ri city crane. It is already performing very well and is out on hire four to five days a week, and we are really impressed with the hydraulic fly jib, the long main boom, two winches making it extremely versatile and busy crane."
Kato CR-200Ri
Tom Quinlan of Rivertek added: "We are very pleased to complete this sale to Savage Cranes and we are delighted they are keeping the crane so busy. A crane that is out four to five days a week is testament to itself. Dave, Emma and Rodney have been a pleasure to deal with and we look forward to supporting the team at Savage Cranes into the future."
Savage's new crane working in a built up area
Established over 40 years ago, Kent based Savage Cranes covers the whole of the south east including the centre of London and Essex. The company boasts a fleet of cranes that ranges from five to 350 tonnes.