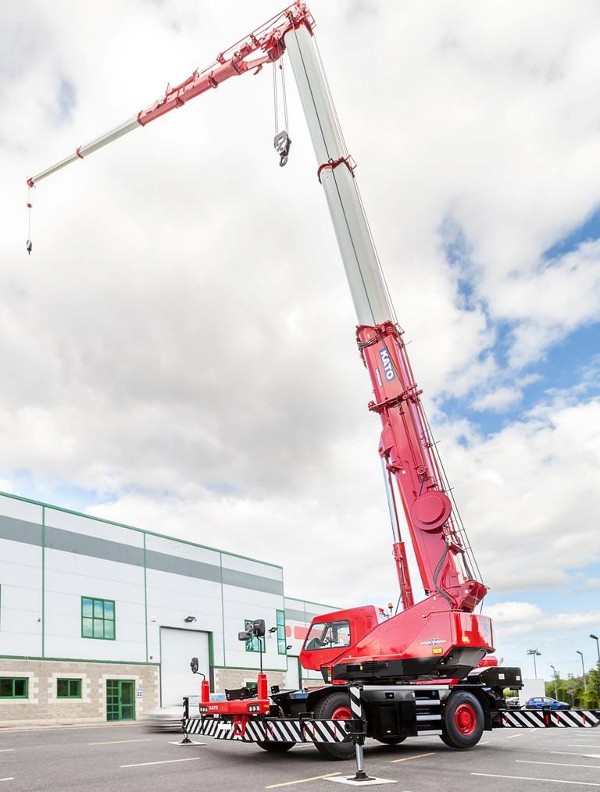 The CR-350Ri features a 32.5 metre six section boom and a three section telescopic jib that extends from 6.5 to 14 metres and can offset by up to 60 degrees. The crane was delivered by Kato's European distributor Rivertek Services.
Liffey's new Kato CR-350Ri
Liffey Crane Hire director Michael Gill said: "We see huge potential for this crane and its unique fly jib within our industry. It will increase our product offering to our customers and we are very pleased with the support we have received from Rivertek throughout the years and look forward to building on this also. We have a long history with Rivertek and Kato as our first mobile crane was a Kato 10 tonne city crane which we still operate in our fleet to this day."

Rivertek director Colin Cleary added: "We are delighted to support continued growth at Liffey Crane Hire with the addition of this Kato to their ever expanding fleet."

Based in Dublin, Liffey Crane Hire runs a fleet of All Terrain cranes, city type cranes, spider cranes, mini crawler cranes and a range of glass vacuum lifters and glazing robots.