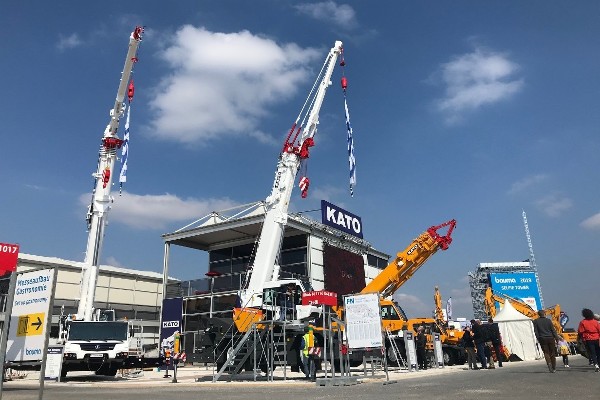 In 2019 we showcased the Range of KATO Cranes in April at the Bauma Exhibition in Munich, Germany and also in May at the Vertikal Days Exhibition at Donnington Park, UK.
Highlights of the event in Munich was the Official European Launch of the KATO CR-250Rv, 25 Ton City Crane and the Worldwide Launch of the KATO KA1000RX, 100 Ton All Terrain Crane.
In Donnington Park UK, we also Officially launched the CR-250Rv to the UK Market and also on our stand were some KATO Cranes painted and sold in customers colours where enjoyed the Official Handovers.
Please click on the image below to view our stands at Bauma 2019 & Vertikal Days 2019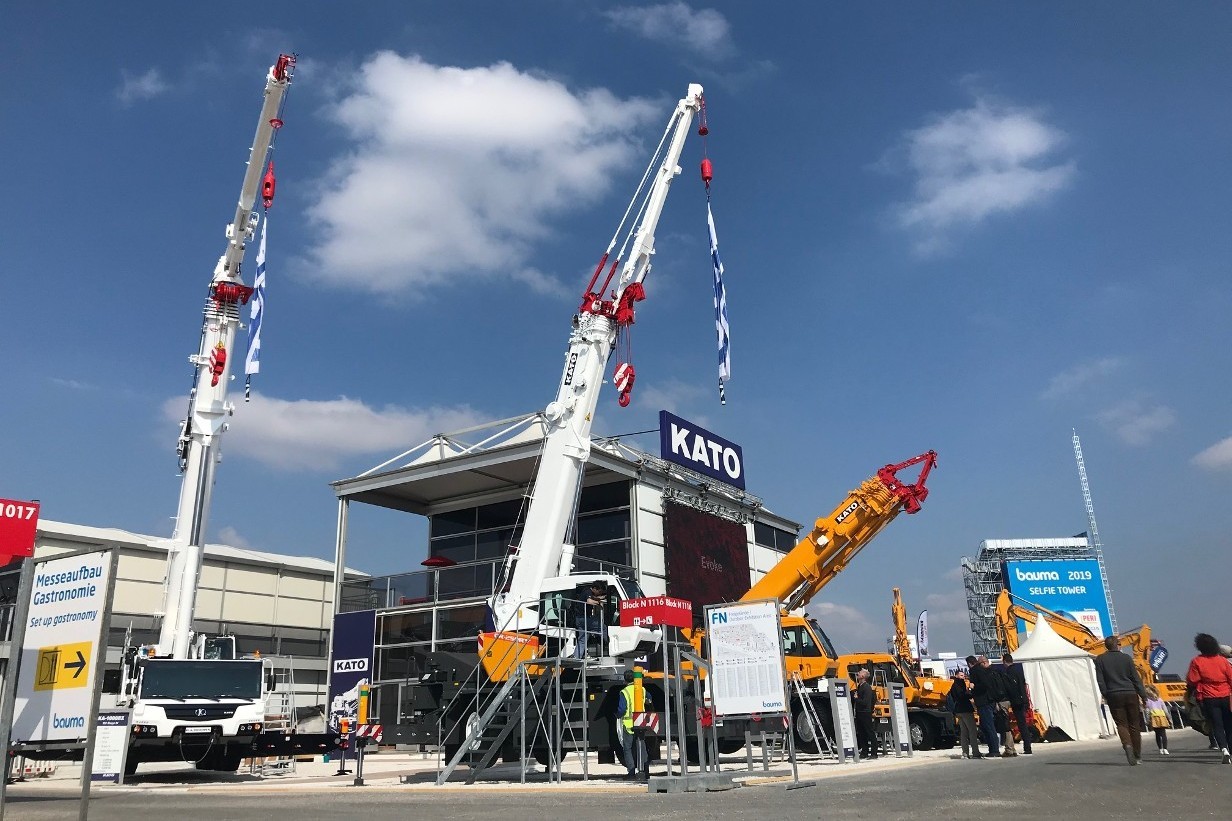 View Image