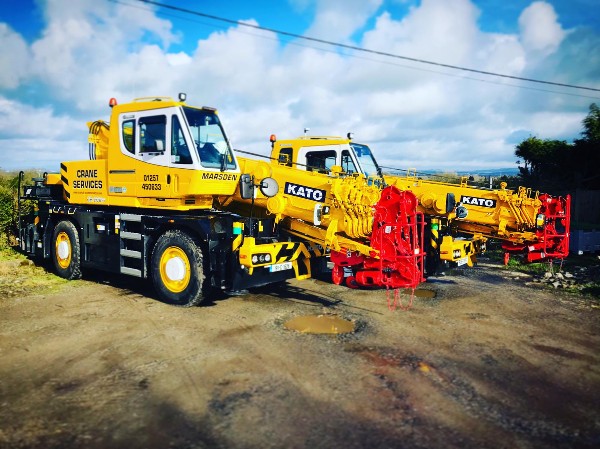 UK rental company Marsden Crane Services has taken delivery of a 20 tonne Kato CR-200Rf city type All Terrain crane.
The CR-200Rf features a 28 metre, six section boom with a 5.8 metre telescopic jib, as well as a five tonne searcher hook. The crane – which is to be displayed at Vertikal Days in May - was purchased through Kato's European distributor Rivertek Services, and joins a 13 tonne Kato CR-130Ri city type All Terrain crane in the company's fleet.

Marsden's new Kato CR-200Rf
Technical manager Lee Marsden said: "This time last year we took delivery of the new 13 tonner and it has been a marvellous crane for us and worked almost every day. This new 20 tonne crane has not stopped since it arrived. Both cranes worked all weekend and I didn't have a single phone call from either operator and that is what we like. They are a fantastic crane and operator friendly and it was an easy decision for us to invest again in Kato and Rivertek."
Rivertek Services operations manager Ivan Bolster added: "We pride ourselves in supporting our customers and being able to offer them the best in reliability and value for money. This crane will be displayed on the Kato stand at the Vertikal Days exhibition in Donington."
Established in 2015, Marsden Crane Services is based in Wigan, north west England, and was formed by brothers Brendan, Dale and Lee Marsden. Its fleet features 13 cranes ranging from five to 60 tonnes.