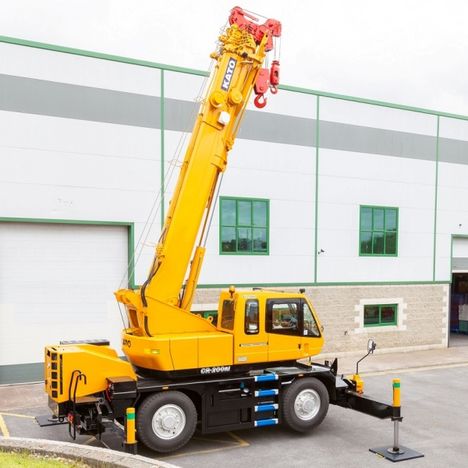 UK rental company Cambridge Crane Hire has taken delivery of a 20 tonne Kato CR-200Ri city type All Terrain crane.

The CR-200Ri features a 28 metre main boom, topped by a four to 5.8 metre telescopic jib. The crane was delivered by Kato's European distributor Rivertek Services.

Kato CR-200Ri

Managing director Steve Carter said: "It was an easy decision for us to invest in Kato again in 2018. The new CR-350Ri that we received last year - see New Kato for Cambridge - has been a fabulous addition to our fleet. This CR-200Ri is replacing an old Kato 25 tonne city crane which has performed outstandingly in our fleet for over a decade. We expect to receive the same service from our new addition and are really impressed with this latest machine."

Based in Huntingdon, Cambridgeshire, family owned Cambridge Crane Hire has been in business for around 30 years and runs a fleet of seven cranes ranging from 20 to 100 tonnes.